Researchers at Carnegie Mellon University and the Pittsburgh Disney Research Center believe that we can do more with our walls. In a research report: They proposed a way to make all the static walls an interactive fragment of the infrastructure. The result of their work is the prototype of Wall ++, which tracks touches and gestures, senses nearby bodies and locations, and detects and locates active devices.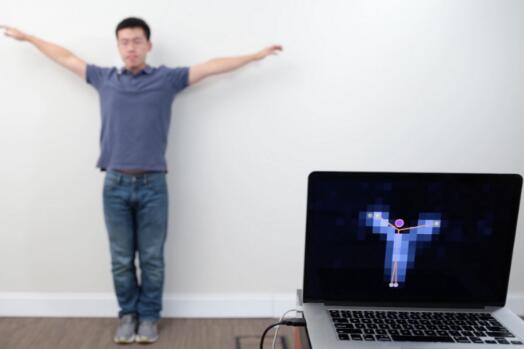 In order to make walls and keep them inexpensive and simple in construction, the researchers tested various conductive coatings, the best way to apply them, whether the topcoat was advantageous or impeded, how to connect wall electrodes, how to optimize electrode patterns, and how to optimize antenna sensitivity .
Once the wall is built, it can detect touch and hover, estimate the pose of the person near it, determine when the appliance is running and where it is overall. When they wear a wristband to send a constant 1.5 MHz signal, the walls can also generally track individuals.
This is an interesting concept that allows the wall to take on some useful features. Researchers described the control panel of how Wall++ works, allowing the user to touch it to turn on and off lights, unlock doors or control music.
Concrete Pile Pre-stressed/Tension Machine
Concrete Pile Pre-stressed/Tension Machine:
Tension Machine is a kind of feedthrough pre-tensioing. It is also called spun pile tension jack machine, pole tension machine, prestressed tension machine etc. It is the neccesary equipment to produce Pre-stressed concrete spun pile and prestressed concrete pole products. As the end of the tension rod is connected to the anchor with thread, it can be applied to various forged anchors, chilled iron anchor used for stayed-cable bridge and other similar anchors, as well as pre-tension pulling for pipes. In accordance with actual requirement.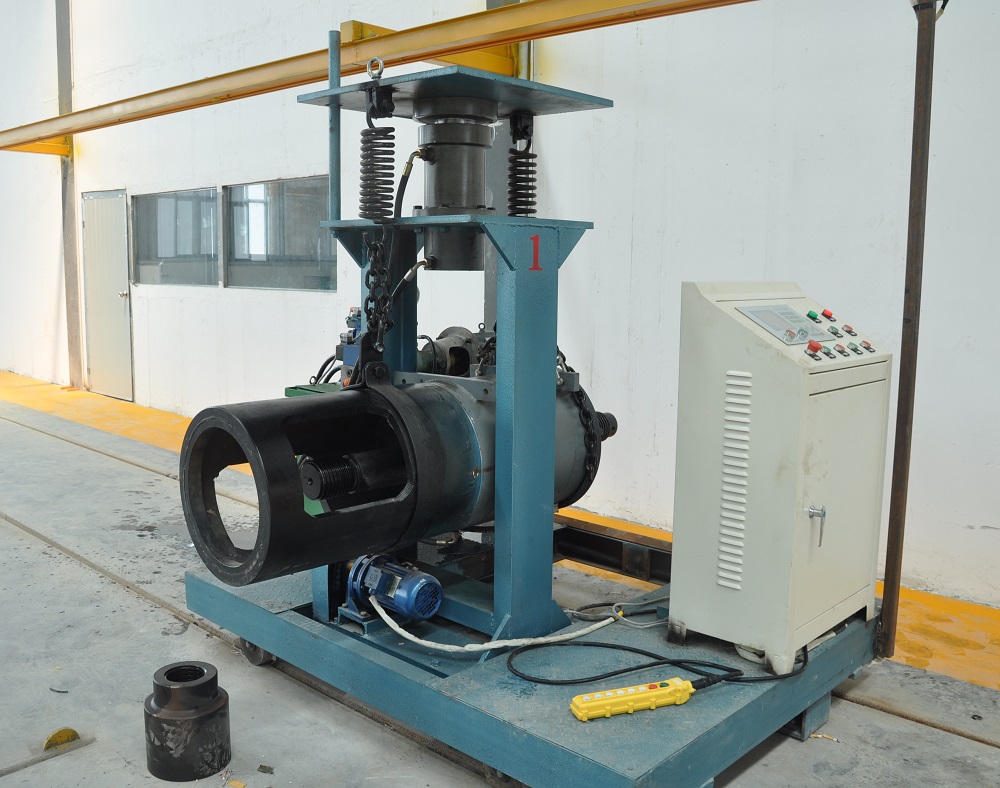 HH Tension Machine's advantages:
1. The large-screen LCD display.
2. Double control mechanism of touch screen and keyboard, high reliability.
3. Directly work after the input of tensioning data, and the oil cylinder will automatically complete the tensioning process to reduce uncertain factor of manual operations and improve the tensile quality.
4. Built-in SD card function, which can save the tensile data to the computer regularly, and check the record at any time.
5. With its own printer, it can print tensile data in working time, avoiding the tedious and unstable manual record and ensuring the traceability of tensegrity data is verified.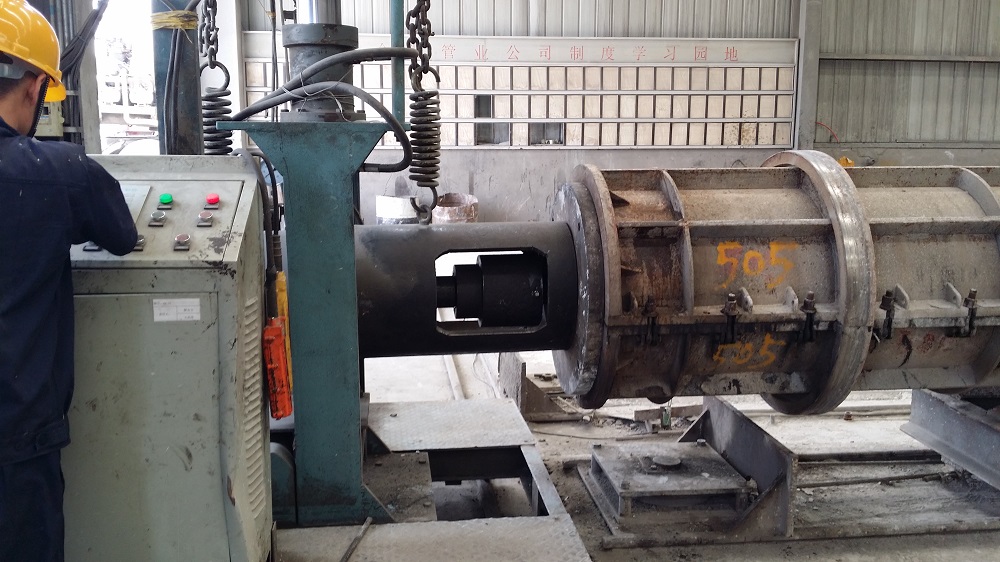 Technical Parameter:
1. Oil pump flow: 12L/min
2. Motor power: 7.5kw
3. Rated power: 31.5Kpa
4.Tension force: 2000KN
5. Tension stroke: 200mm
6. Programmable controller of automatic control system + input and output of analog data Color touch screen, USB interface output
7. Control voltage: 380V+24V
8. Accuracy of prestress control:±0.1Mpa
9. Data transmission rate is 100%
Main configuration:
Automatic tension control system, 300T jack, oil pump, lifting trolley, tensioning rod, tensioning head and supporting foot.
If you have any questions, please contact with us. Welcome you can visit our Factory.For inqury,Please send mail directly to us.
Concrete Pile Foundation,Concrete Pile Tension Machine,Presressed Tension Machine,Pile Tension Jack Jig
Jiangsu Haiheng Buiding-Materials Machinery Co.,Ltd , https://www.jshaiheng.com