A message civilized world with progressive significance: The academician of the Chinese Academy of Sciences, the author of the surface materials and nanotechnology authority Wen Lishi announced to the outside world: The Nano Pressure Sensor developed by Changsha Changsha Thorpe Measurement & Control Technology Co., Ltd. has been successful, and the overall performance of the product surpasses that of the United States. Micro-sensors have narrowed the gap between China's advanced technology and the advanced countries in the world.

Like the five senses of the human body, sensors are the "sensory systems" of the information industry and are also extensions of human features. The nano-pressure sensor uses nano-structured functional materials as sensitive components, which are as dense and sensitive as possible. It realizes long-term stability and reliability of the sensors in harsh environments such as high temperature and high pressure, and improves the sensor accuracy level, temperature characteristics, etc. Aspect performance indicators. This is a major scientific and technological innovation in the field of sensor technology and can be widely used in aerospace and aviation, petrochemical, machinery and metallurgy, textile, energy, environmental protection and water supply and drainage.

It is understood that over a long period of time, more than 80% of our high-precision sensor products rely on imports, and the demand in the domestic market is increasing. After the nano-pressure sensor developed by Thorpe Co., Ltd. is put into large-scale production, the price is only 25% of that of foreign precision products, which not only breaks the technological monopoly of a few developed countries, but also triggers a revolution in sensor technology.
Rubber Roller Boiler Standerand Configurations:
Automatic heating vulcanizer, temperature, pressure, and heating time, are controled by computer. Different heating program can be saved on the computer.
Diameter 1500 * Length 4000 mm

Material: Q345R

Thickness of the vulcanizer: 8mm

Thickness of the end enclosure: 8mm

Designed pressure: 0.85mpa

Designed temperature: 180C

Automatic heating vulcanizer, temperature, pressure, and heating time, are controled by computer. Different heating program can be saved on the computer.

Pressure alarm for over high, or over low

The enclosure cannot be opened when the inside pressure reach 0.01mpa

Total power: 48KW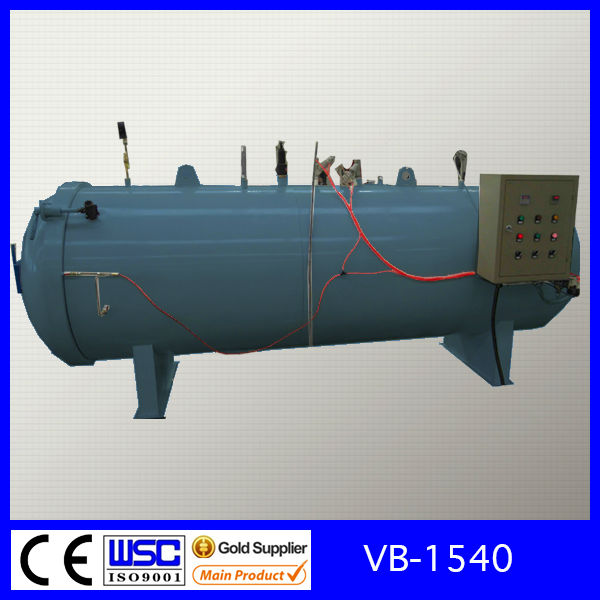 Roller Boiler,Rubber Roller Boiler,Rubber Roller Vulcanization,Rubber Roller Vulcanizing Boiler
Jinan Power Rubber Roller Equipment Co., Ltd. , http://www.powerrubberroller.com