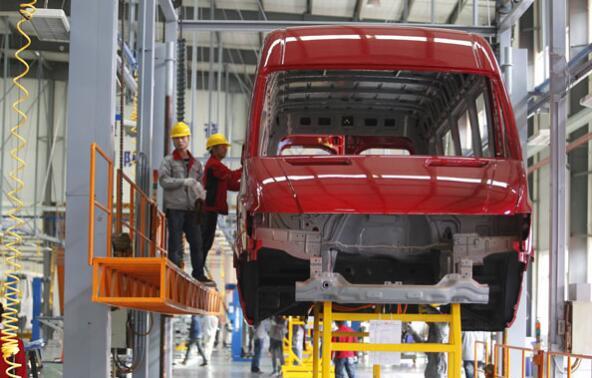 On January 18, according to China Daily, an informed source was quoted as saying that before 2020, China's subsidies for new energy vehicles will be further reduced until the end of 2020. This move will accelerate the phasing out of new energy vehicles, a fast-growing industry, for those uncompetitive electric vehicle manufacturers.
Wu Zhixin, deputy director of the China Automotive Technology and Research Center, said: "This plan should have been announced at the end of 2017, but it was postponed for some time because of the controversy." At the same time, Wu Zhixin also participated in the drafting of the plan.
"Relevant departments including the Ministry of Finance and the Ministry of Industry and Information Technology have reached a consensus and submitted the final draft for approval. I believe it will be formally announced to the public soon." Wu Zhixin accepted "China" at the New Energy Automobile Forum held in Liuzhou, Guangxi. The Daily said in an interview.
Wu Zhixin did not disclose the current specific amount of subsidy for new energy vehicles, but he said that the 2017 subsidy policy will be extended by 4 months.
According to a report by the Economic Observer at the end of last year, new energy vehicles currently within the range of 100 to 150 kilometers can receive a subsidy of 20,000 yuan, but the subsidy will be cancelled in 2018.
Since 2010, the Chinese government has been providing incentives such as financial subsidies to stimulate the popularity of new energy vehicles. According to Bloomberg News, by 2015, the cumulative amount of subsidies for new energy vehicles by the Chinese government has reached 59 billion yuan. In 2016 and 2017, the total amount of subsidies was 83 billion yuan.
Wu Zhixin stated that the reduction of subsidies will result in the quicker exit of the non-competitive small car manufacturers, but the competitive companies will not be affected much. "The excellent brand itself can already obtain a considerable discount from the supplier. Some companies' products will be even more expensive, but they will still be welcomed by customers."
Roland Berger Consulting's Shanghai office said that sales of new energy vehicles in China will have a very satisfactory growth rate this year. "Because the subsidy is gradually reduced, new energy car manufacturers will gradually increase the price of the product, but this will not have much impact. Because usually the main consumers of new energy vehicles are from big cities, but in big cities. The license for internal-combustion cars is very difficult to obtain."
According to the estimates of the China Association of Automobile Manufacturers, sales of new energy vehicles in 2018 will increase by 40%, with an increase of 1 million. Last year, the country sold a total of 777,000 new energy vehicles, an increase of 53% over the same period last year.