Packing Size:
2250mm*1250mm*2200mm
Ring Die Diameter(mm):
420
Packing Standard:
Wood Box
Trademark:
Xingtai machinery
Transport Package:
Wood Carton
Specification:
As per customer′s request
Bio Energy Line Application Ring Die Wood Pellet Mill
In the ring die pellet mill, there are radial slot throughout the die. Powder is fed into the inside of the die and spreaders evenly distribute the powder. Two rollers then compress the powder through the die holes. Two cutters are used to cut the pellets free from the outside of the die. Pellet mill used to produce animal feed, wood pellets, and fuel pellets for use in a pellet stove. R

ing die pellet mill generate less wear and tear
 during pelleting, and work more energy efficient, which is widely adopted in commercial and large scaleproduction lines

. 
1. Ring Die Wood Pellet Mill Specification:
 
(1). This pellet machine mainly used for making wood pellets , the pellets used for industry, boiler factories , the machine can be produce φ6.0,φ8.0,φ10.0,φ12.0 pellets.
(2)The machine adopt imported SKF or NSK bearings, the motor brand is Siemens or china famous Wannan brand 
(3)Driven by gear .more strong than by belt, and the capacity 10% higher than by belt .
(4)the machine also matched the safty equipment , once overload , the safty pin will crack, to protecting the machine lifetime .
| | | | | |
| --- | --- | --- | --- | --- |
| Model | Capacity(KG/H) | Power(KW) | Packing Size(mm) | Packing Weight(Kg) |
| XT-480 | 1000-1500 | 55 | 2250*1250*2200 | 4800 |
| XT-560 | 1500-2000 | 90 | 2350*1300*2200 | 6300 |
| XT-760 | 2000-3000 | 160 | 2550*1400*2450 | 11750 |
| XT-850 | 3000-4000 | 220 | 2750*1400*2560 | 14700 |
Before you purchase the Pellet Mill, it is better to inform us the basic information as below: 
 
1. What is the type of your raw material? And what is the size? 
2. Raw material moisture rate? You can use moisture meter to evaluate it.  
3. What is your expectation on the whole line output? 
We Promise: All the machine from XT Machinery will enjoy 2 years warranty period.

XT Machinery, Works for You!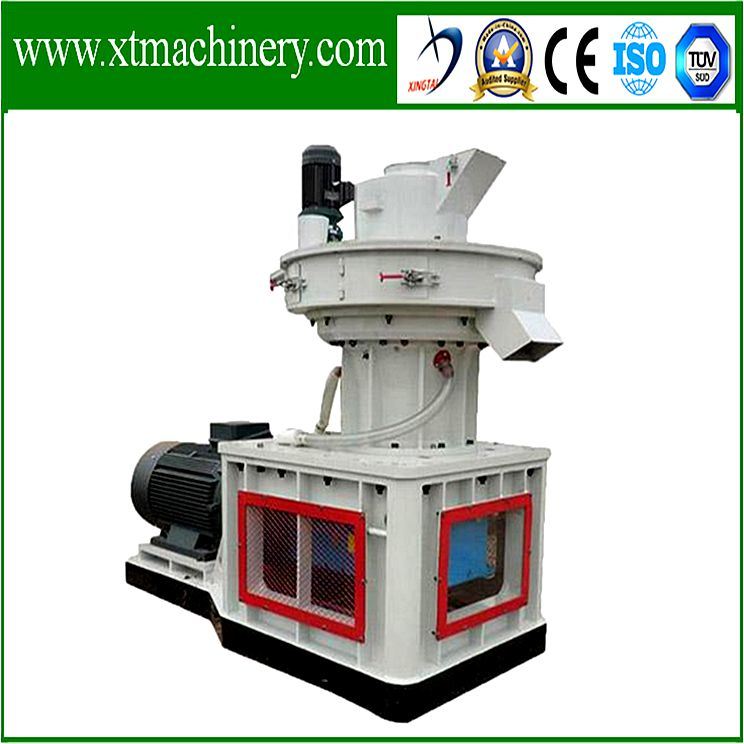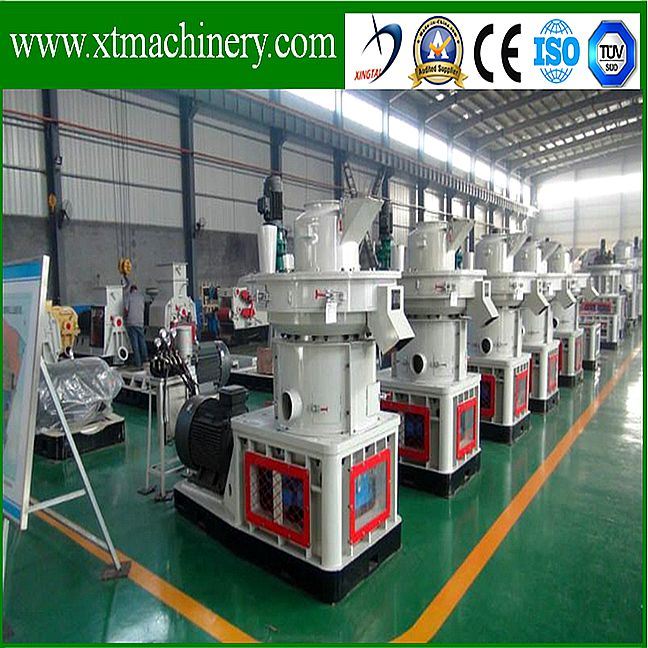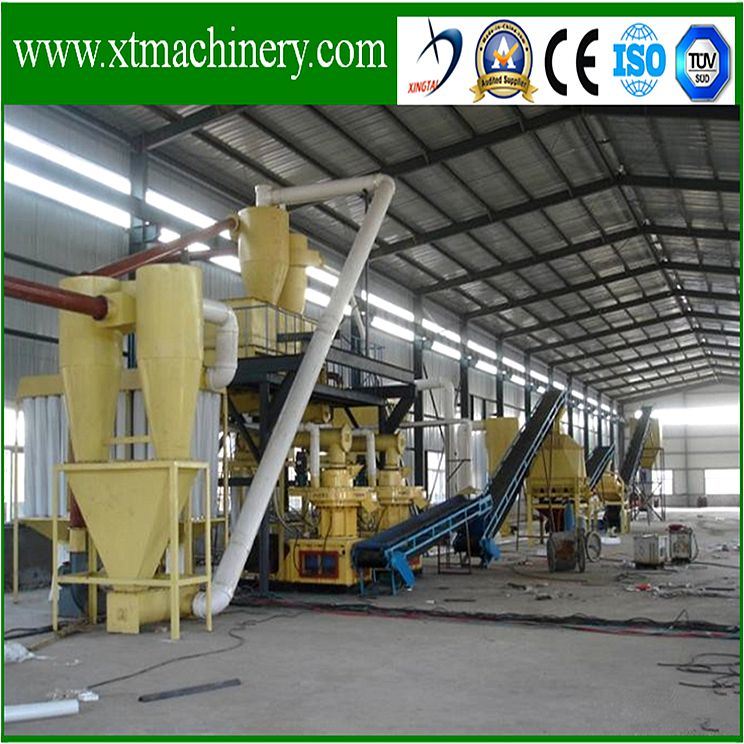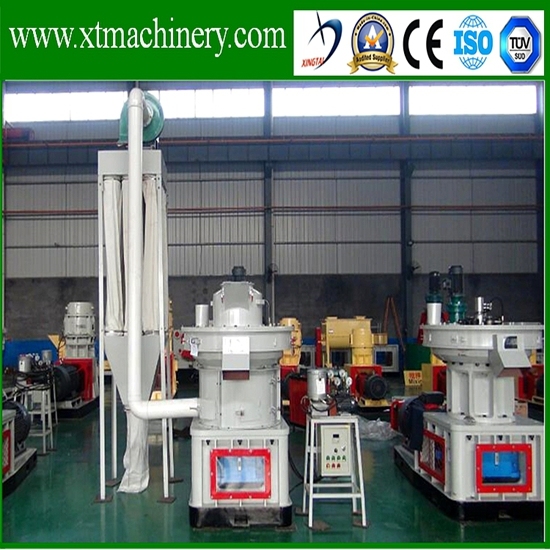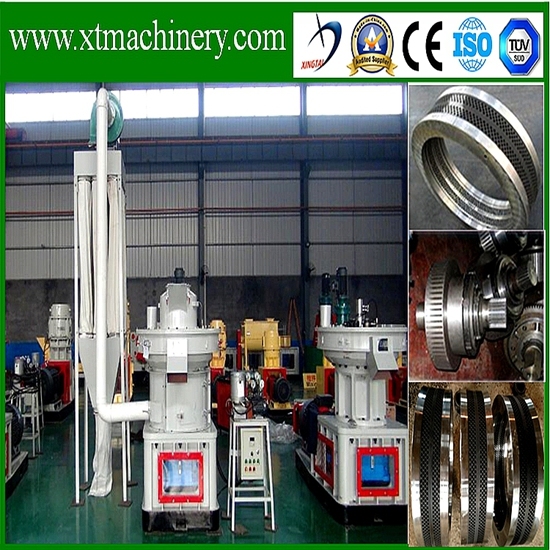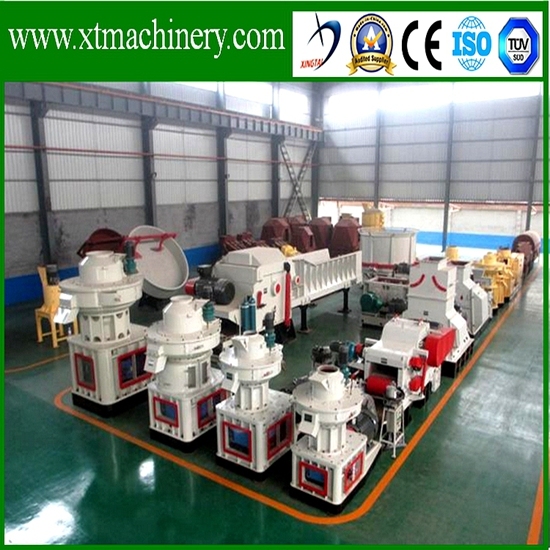 Volumetric Flowmeter Characteristic
Excellent stepless fine-tuning device allows plus-minus calibration of Flow Meter;
High accuracy and repeatability within the large range of flow; superior accuracy of constant flow;
Low maintenance, low wear, long working life;
Low pressure loss, genuine gravity flow meter;
Accuracy regardless of pressure fluctuations, temperature variation, viscosity;
Aluminum, cast iron and stainless steel materials of construction for choice.

Volumetric Flow Meter/Parts & Pump Specialized in measuring and delivering the industrial oils, including petrol and other oil products.
Industries;
Automotive, Adhesives, Agriculture, Asphalt, Aviation Fueling, Animal Feeds, Beverage, Cosmetics, Chemical Processing,Concrete Add Mixtures, Dairy, Liquid Fertilizers,Food Processing, Fuel Oil Delivery, General Industrial,Hydrocarbon Processing, Liquefied Gases, Lube Oils, Marine, Paint And Varnish, Petroleum Marketing, Petroleum Production, Pharmaceutical, Printing Ink,Pulp & Paper, Refining Commercial Solvents, Recycling, Railroad, Textile


Volumetric Flow Meter/ Parts & Pump Application:
Refined Petroleum Products
Aviation Gasoline and Jet Fuels
A Wide Variety Of Products Such As: liquid Sugars. corn Syrup. Dextrose. fructose. sucrose. maltose. lactose. corn Oil. soy Bean Oil. cotton Seed Oil. coconut Oil.
Treated Waters(Deionized.demineralized and Potable)
Chlorinated Solvents And General Solve Metering
Acid PH Liquids
Liquefied Petroleum Gas(LPG)
Crude Oil. also for Heated and/or Viscous Liquids
Oil Or Water Based Latex Products. polyester Resins. and Adhesives(Neutral Ph).Also for Metering Herbicides and Nitrogen Fertilizer Solutions
Herbicide
Sodium Hydroxide(Caustic)solutions. high Sulfur Crude Oil and Other Alkaline PH Liquids
Abrasive Liquids
Volumetric Flow Meter/Parts & Pump processing
Volumetric Flow Meter/Parts & Pump assembly
Volumetric Flow Meter/Parts & Pump testing
Volumetric Flow Meter/Parts & Pump painting
Volumetric Flow Meter/Parts & Pump packaging
Volumetric Flow Meter/Parts & Pump
Volumetric Flow Meter, Volumetric Flow Pump, Volumetric Flow Parts
Shanghai Jiasong Machine Co., Ltd , http://www.fuel-dispenser-parts.com