Model NO.:

EPC-8

Raw Material:

PET

Automation:

Non-Automatic

Certification:

CE, UL

Capacity:

8800-9600PCS/H

Trademark:

EcoPura or OEM

Specification:

CE ISO

HS Code:

8477309000
EPC-8(8800-9600B/H) Automatic blowing molding machine
Product Description
A. Brief Introduction 
EPC-8 is the most stable two-step fully automatic high-speed rotary PET stretch-blowing machines(reheat). The capacity of the products is from 0.25L to 2L. It can blow pet bottles for different use: Carbonated, mineral water, milk, beer, oil, hot filling tea, and other drink packing containers, which is made of plastic of crystalline type, such as PET, PP etc. 
EPC- series has adopted original heating and blowing technics, by which the automatic blowing machine series have achieved in powerful productivity but very reasonable price. 
B. Machine Construction 
B. 1. Preform feeding and loading unit 
The design of the recycling unit prevents the preforms from getting bound up in the unscrambler. The star wheel design of the feeding unit provides the lowest possible changeover times for switching to different perform sizes. 
B. 2. Linear Oven 
A mandrel capable of turning 180 degrees guarantees uniform neck section during the heating. A unique oven ventilation system enables the YCQ series blower to handle various difficult applications easily. 
I. Power saving: Heater is fixed with link of short section(43.8mm), which assures to heat more performs with the same heating length. In this way, it saves electricity of 25%. 
Ii. Water cooling plate: Cooling bottle neck avoid neck deformation during heating. 
Iii. Infrared heat lamps:Â 
A. Each lamp is individually adjustable;Â 
B. Lamp gripper is adjustable as angle changes;Â 
C. Lamp rod is adjustable in length, which is good for bottom heating;Â 
B. 3. Preform and bottle transfer wheel 
ECOPURA blowing machine utilizes a classic double cam telescopic gripper system, this guarantees reliable movement, and easy maintenance. 
B. 4. Molds and Mold Carriers 
The mold carrier utilizes a shell blow mold design; This reduces the changeover time for different blow molds. The Mold carriers accommodate all shell type molds from conventional blow molding machines, this saves time and expense for bottle producer. Moreover, the reliable quick locking system maximizes the performance of the mold carriers. 
B. 5. Blowing Station 
A changeable cam for the stretching curve guider guarantees the form quality for different size bottles. Monobloc blowing valves achieve the fastest and most consistent blowing process possible. Bottle necks are protected during the blowing stage by a specially designed sealing unit. 
Description
It is can be widely used in production of mineral water, carbonic acid beverage, juice, tea and heat-resistence bottle products 
1-Can be connected with filling machine directly .Saving the investment on the ordering-bottle machine. 
2-Adopting high technology Micro PLC controller .Ensure the machine working properly and stable. 
3-Sole heating electricity saving design.50% electricity saving comparing to the other machine.
4-Specially mould locking clamping system,1.5 times efficiency.
5- Easy installation and starting
6-Â Low rejection rate: less than 0.3percent.
Machine Parts
Blowing Cylinder ----Festo (Germany)
Moulding Closing and Opening Cylinder ---- Festo (Germany)
Value ---- Festo (Germany)
Revolve Cylinder ---- SMC (Japan)
PLC ---- Mitsubishi (Japan)
Touch Screen ----Hitech (Taiwan)
Switch ----Omron (Japan)
           Item
EPC-8
Bottle type specification
Cavity
8
Theoryoutput
8800-9600
Max.volume
2L
Bottle mouth maximum overall diameter
28-38mm
Bottle biggest diameter
100mm
Bottle maximum height
330mm
Power specifications
Light tube quantity
32pcs
Light tube power
1.5KW
Maximum heating power
48KW
All electric machine installation
51KW
Actual consumption
35.7KW
Air pressure specification
Work pressure
7-9kg/cm2
Low-pressure gas consumption
1600L/min
Blow bottle pressure
25-35kg/cm2
Higher -pressure gas consumption
4800Ltr/min
Forzen water specification
Work pressure
5-6Â kg/cm2
Temperature range
10
Consumption
12000kcal/hr
Forzen water flow
88L/min
Machine specification
Size of the machine
8.45x1.6x1.9
Weight of the machine
5ton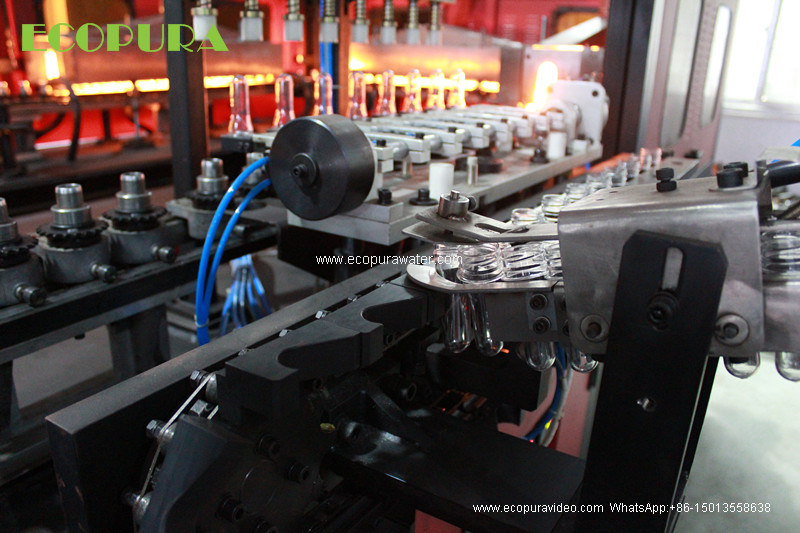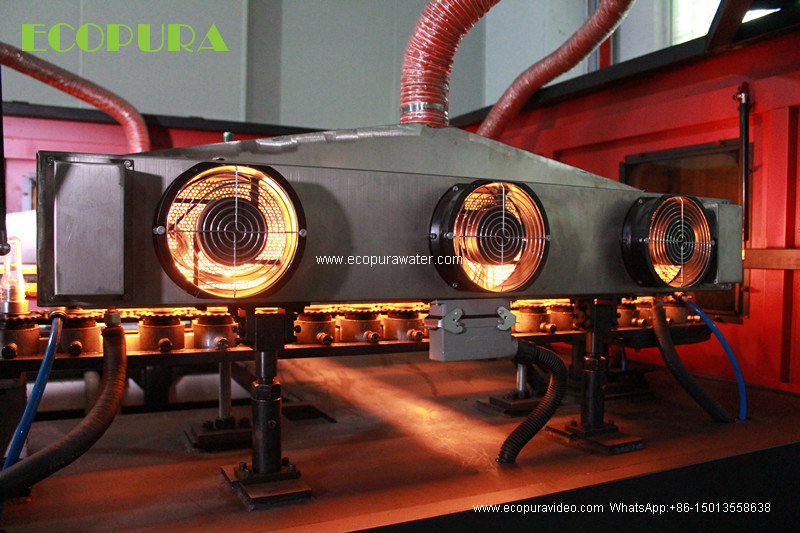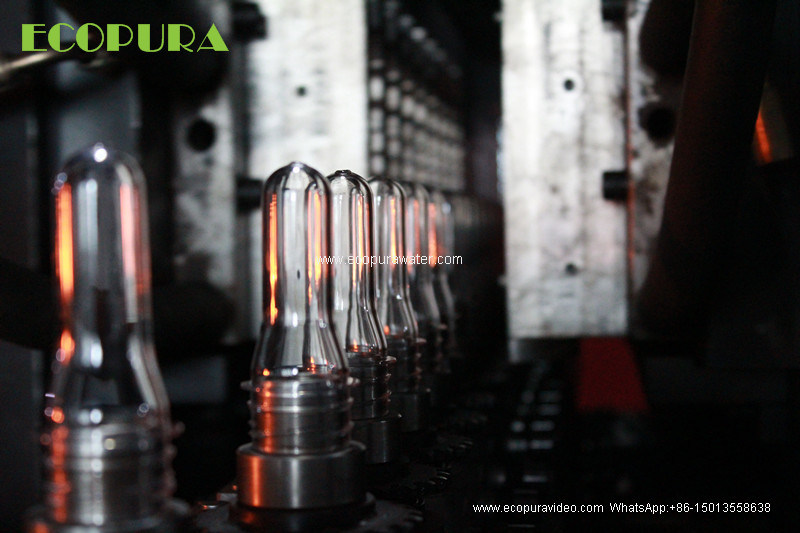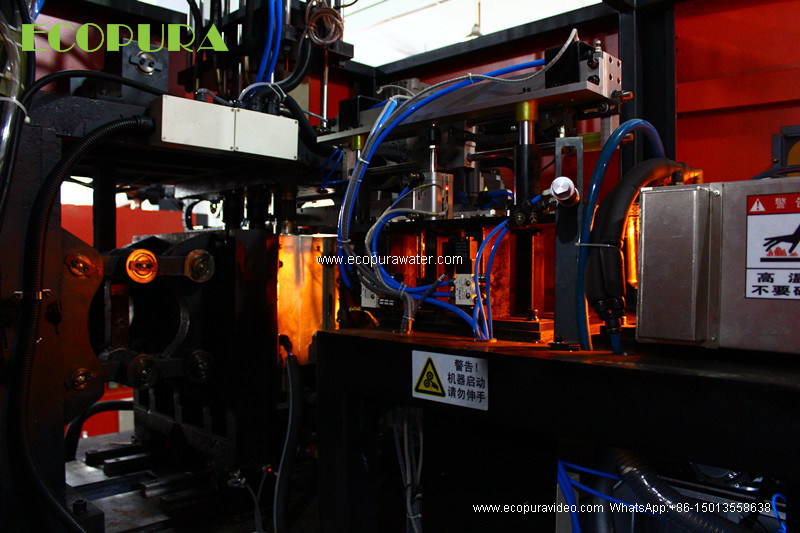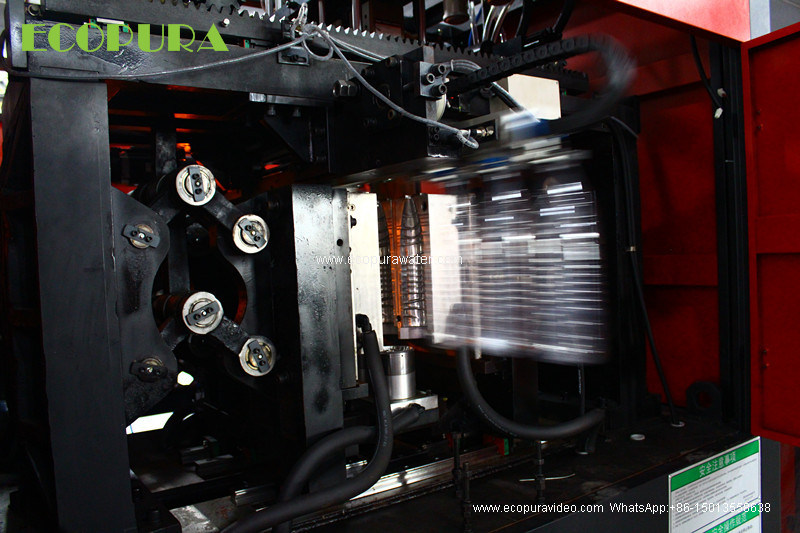 The Screw Air Compressor has mobile and stationary, electric and oil-free type. Special rotor profile provide excellent performance for each type screw air end.Solid axial and radial bearing ensure a long life.In key areas,eliminate leaking problem with a triple seal.Through grinding precision sclerosis with O type sealing ring wear coller,with high maintainability.Each product has the world's top performance and efficiency.With smaller motor power to produce larger displacement.
Screw Air Compressor
Screw Air Compressor,Rotary Screw Air Compressor,Screw Type Air Compressor
Quzhou Zhongdu Machinery Technology Co., Ltd. , http://www.moderatemachine.com