Place of Origin:
Shandong, China
Scraper Type:
Pull Scraper
Load and Unload Method:
Front Discharge
Transport Package:
2 Units in 40′hq
Zl20f 
2T Compact snow blower front loader
Mini loader: ZL20F
Rated Loading weight: 2000kg
Rated Bucket Capacity: 1.10m3
Whole weight: 7480KG
Highest walking speed: 27km/h
Engine Model: ZH4102
Engine Power: 45KW/2400RPM
Engine type: 4 Cylinders diesel engine
Engine Brand: WEICHAI
Tyre size: 16/70-20.
Mini Wheel loader ZL20F
Multi-function Wheel Loader
2.0Ton can be with Snow Blade, Snow bucket, Pallet fork, Grapple fork, 4 in 1 Bucket, Baler, Grader, road sweeping machine, snow blower, light bucket, auger and etc.
Wheel loader 2.0Tonequip with: Hydraulic 265 torque converter, 3-way pilot control, adjustable steering wheel, quick hitch, luxury seat, new cabin with warm and new engine cover, bigger tire.
ZL20F Wheel loader Light Construction Machine Features
Fully hydraulic steering, power shift hydraulic operated working device. The full hydraulic steering system is smooth in operation, stable and reliable in performance
Optional attachments like pallet fork, grass fork, snow blade and snow buckets available to all materials.
High boom lifting capacity for heavy duty handing jobs.
The bucket is equipped with automatic leveling device, so that the operation is easier.
Big tractive force and traction device at the rear end, which meet more needs.
Weifang Map Power is real factory to produce all kinds of wheel loaders, such as: ZL08 ZL10 ZL12, ZL16, ZL20, ZL30, ZL16 Long-armed Loader, ZL50GI Loader, Big Ore Loader, Coal Loader, Long-armed Loader, High-efficiency Loader.
Wheel loader 2.0 ton Application
The ZL20 /920 wheel loader is used for loading or transporting sands, coal residue, and sandstone and so on for road construction, environmental sanitation, small and medium-sized civil engineering, or in the station, warehouses and other places. The wheel loader can be combined with auto truck of 3-5tons to load and unload goods, and can conduct bulldozing, digging hoisting and other operations.
Overall Dimension
Length(with bucket on ground)
5850(mm)
Width(to outside of wheels)
2050(mm)
Height(To the top of the cab)
2860(mm)
Wheel base
2400(mm)
Tread
1640(mm)
Min. ground clearance
310(mm)
Main Technical Specification
Rated load
2000(Kg)
Operating weight
5800KG
Rated bucket capacity
1.2(CBM)
Bucket type
Heavy-duty bolt teeth
Max. breakout force                         
51kN
Max. dump clearance
2950(mm)
Min. turning radius
5251mm
Driving system
Hydraulic converter
Traveling speed(Km/h)
2 forward and 2 reverse
Diesel engine
  Model
YTO 4108/WeiChai 4105Â  Â  Â  Â  Â  Â  Â  Â  Â  Â  Â  Â  Â  Â  Â  Â  Â  Â  Â  Â  Â  Â  Â  Â  Â  Â  Â  Â  Â  Â  Â  Â  Â  Â  Â  Â  Â  Â  Â  Â 
Type
In-line arrangement. Water cooling
Rated output
60(kW)/58KW
Inter-bore of cylinder/stroke
105× 125mm
Rated speed
2400(r/min)
Max. Torque
275(N. M)
Starting type
Electric
Min. specific fuel consumption
235(g/Kw. h)
Transmission System
A)Torque Converter
Model
YJ280
Type
Fixed-spindle power shift
Cooling type
Pressure oil circulating
(B)Transmission case
Model
MAP
Type
Power   shift, spur gear constantly in mesh
Gear shift position 
2 Forward and 2 reverse gears
(C)Axle and Tire
Type of main reducer
spiral bevel gear, single stage
Size of tire
16.70-20
Brake system
Service brake
Air assisted oil on four wheel
Parking brake
Hand operated
Steering  System
Type
Middle articulated frame with hydraulic power steering
The machine is fully hydraulic and automatic operation expect taking product. And coordinate humanized parameter computer operation interface with database to provide quick and exact terms of production, the modern top injection-molding machine can produce EVA mid soles (wedge), slippers, sport protectors and various kinds of shoe accessories. It`s allowing to match the other kind of mould and material to produce the other products.
Full-Automatic Foam EVA Injection Moulding Machine
Advantage:
1. Low operation height;
2. Extra Height opening stroke;
3. Mould thickness adjusting mechanism;
4. Rapid mould opening;
5. Speedy injector MOVENMENT;
6. Energy saving design;
7. Space saving design .

Main Technical Parameter

| | | |
| --- | --- | --- |
| Work Station | Station | 6 |
| Clamping Force | ton | 180 |
| Mould Plate Size | mm | 2(290*550) |
| Mould Height | mm | 100-210 |
| Mould-Opening Stroke | mm | 350 |
| Injection System | | |
| Injector | | 2 |
| Diameter of Screw | mm | Φ60 |
| Injection Cap(Max) | cc | 920 |
| Injection Pressure | kg/cm² | 0-130 |
| Injection Speed | cm/sec | 0-10 |
| Rotating Speed of Screw | r.p.m | 0-190 |
| Temperature Control | section | 4 |
| Electricity Consumption | | |
| Heater Barrel | kw | 9.8x2 |
| Heating Plate | kw | 76.8 |
| Hydraulic System | kw | 40.5 |
| Vacuum Pump | kw | 1.5 |
| Cooling Fan of Barrel | HP | 1 |
| Total Electricity | kw | 138 |
| Oil Tank Size | L | 800 |
| Machine Weight | kg | 23800 |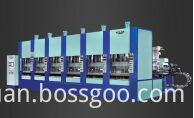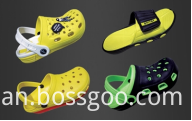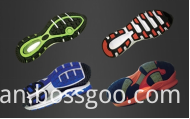 EVA Moulding Machine For Shoes
EVA Moulding Machine For Shoes,Full-Automatic EVA Injection Moulding Machine,EVA Double Foaming Moulding Machine,EVA Moulding Machine
SHIJIAZHUANG LONGXUAN TRADING CO., LTD , https://www.longxuanmachine.com